SAVINGS. SOURCING. AND SWEET,                SWEET SUCCESS.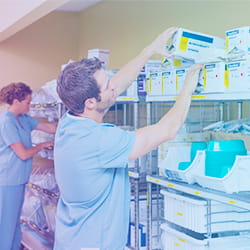 Provista is a group purchasing powerhouse that actively combines multiple companies' purchases together to deliver low prices on contracts and services to members. Leveraging more than $135 billion in purchasing power, we connect our members with top contracts from the nation's most sought-after suppliers.

When it comes to contracting, we have it down to a science. We have thousands of competitive contracts with the suppliers you know and trust. But we are much more than great pricing, we are with you every step of the process.

And, if you want us to do purchasing on your behalf, we have a solution for that too. Frustration-free GPO-ing. It's a thing.
PROVISTA OFFERS A ROBUST PORTFOLIO OF SUPPLIES AND SERVICES
HARNESS THE POWER OF PROVISTA
latest group purchasing articles