GROUP PURCHASING
Capital Equipment

BIG PURCHASES COULD MEAN EVEN BIGGER SAVINGS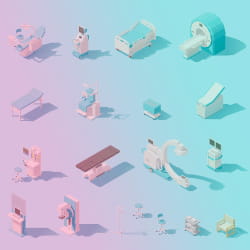 Remove the guesswork and gain confidence in your capital equipment purchases. Major purchases can cost hundreds of thousands of dollars. Or even more. You want to make sure you're getting the best deal. Provista gives members peace of mind with proven and cost-effective purchasing solutions.
From initial planning to completion, major construction projects and capital equipment initiatives can take years. Keeping a line of sight into costs and progress is critical. Provista can create budgets and schedules, identify efficiencies and savings, and help drive down costs.
CAPITAL EQUIPMENT OVERVIEW
SOLUTIONS FOR EACH CATEGORY
MEDICAL EQUIPMENT
Imaging, patient monitoring, beds, tables, lights, storage, shelving

FOOD (KITCHEN)
Ovens, refrigerators, freezers, dishwashers, ranges and ventilation

OFFICE EQUIPMENT
Furniture, copy room equipment, televisions, flooring, generators, HVAC
Save big on capital equipment with our savings programs that provide access to additional value on our portfolio of products and services. With these limited time promotions, you can expect substantial savings on capital purchases from a featured supplier each quarter.
Pricing advantages: Our members have access to financing options, flexible and incremental payment terms, and service discounts.
Product and service upgrades: Covers parts and accessories, personnel training, software upgrades, guaranteed trade-in value, and reduced or free shipping.
Extended terms and conditions: Offerings include extended delivery terms, service agreements and warranties.
PROVISTA HAS THE CONSTRUCTION & CAPITAL CONTRACTS FOR YOU
Latest Capital Equipment aRTICLES