group purchasing
Purchased Services

Subsection Title Goes Here
350 CATEGORIES COULD MEAN UNTAPPED SAVINGS FOR YOUR FACILITY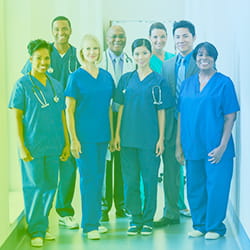 Fill gaps within your facility by tapping into a wealth of contracts that meet almost every need. Purchased Services offers more than 180 contracts in high-impact areas. You'll save up to 15% with Provista contracts.

We have a contract for everything you may need to keep your facility running in tip top shape. It doesn't matter if its inside or outside, a lobby or exam room, food or IT services we have a contract for that. Purchased services can also alleviate some of the burden of your staff members to maintain accounting, marketing, MRO and staffing. Let our contracts take care of your facility so you can get back to what you do best, patient care.
THE RIGHT SERVICES AT THE RIGHT PRICE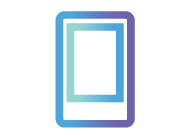 OPERATIONAL AND TELECOM 
Elevator and escalator maintenance, medical, surgical and clinical equipment maintenance, wireless and mobile services, IT products and data security, environmental services

BUSINESS
Marketing and advertising, patient satisfaction surveys, language translation, managed print services, laundry and linen services, accounting, claims recovery and auditing

ENVIRONMENTAL AND TRANSPORT
Security, courier services, pest control, freight management

WORKFORCE 
Physician and nurse staffing, professional, administration and IT staffing, medical coding and services consulting, executive recruitment, background check services
CLINICAL
Rehabilitation, sterile processing, wound care managing and consulting, pharmaceutical and medical waste

FOOD 
Over 30K line items in over 170 categories from over 240 supplier agreements
SAVE ON EVERYDAY FACILITIES SERVICES
PROVISTA PURCHASED SERVICES
YOUR RECIPE FOR SUCCESS
Take advantage of the Provista Food Program, designed to make food purchasing simpler by putting expertise, choice and superior products and services within your reach. Provista delivers the most competitive food portfolio with double digit savings and increased efficiencies.

Enjoy industry-leading pricing on food products, streamline purchasing and protect the environment.
Breads, Doughs & Batters
Dairy
Eggs
Fresh produce
Grocery
Quality Meats
Seafood
Turkey
WE TRIMMED THE FAT, NOT THE SAVINGS.
Our product attribute tool can help you identify standard classifications such as:
Biodegradeable
Recyclable
USDA certified organic
ACCESS ADDITIONAL SAVINGS THROUGHOUT THE KITCHEN AND BEYOND.
Equipment and supplies
Can liners
Capital equipment
Furniture
HVAC
Kitchen supplies
Refrigerators
Small wares
Uniforms