Article
New Telehealth Rules Offer Flexibility in the Wake of COVID-19 to Make Virtual Visits Easier
July 2, 2020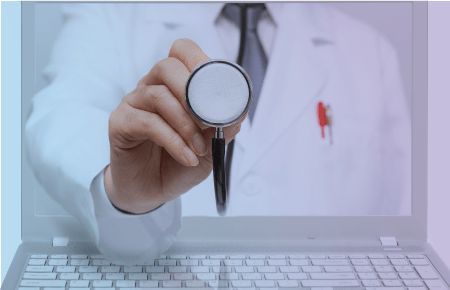 Telehealth is gaining new interest in the COVID-19 era. Federal telehealth regulations are temporarily relaxed during COVID-19 to allow healthcare providers to easily meet virtually with patients.
Telehealth can now take place via apps, computers, smartphones and other devices. While some video technologies such as FaceTime and Skype are allowed, public-facing platforms like Twitch and TikTok are not.

Telehealth services are expanded for all 62 million Medicare beneficiaries, not just those in rural areas or with no access to local medical facilities.
Medicare will reimburse providers for telehealth visits at the same rate as face-to-face visits.
Health and Human Services (HHS) has taken steps to make it easier for providers to use telehealth services.
HHS encourages providers to adopt and use telehealth as a way to safely provide care to your patients in appropriate situations.
HHS is relaxing HIPAA enforcement of non-compliance with telehealth to allow certain video technologies like FaceTime and Skype.
HHS says providers can use any non-public facing remote communication product to communicate with patients.
Providers must continue to implement reasonable safeguards to protect patient information.
Facilities should not use public-facing platforms like Facebook Live, Twitch or TikTok for telehealth.
Sources: Health and Human Services and HIPPA Journal.