Article
Choose From a Range of Value-based IT Solutions and Strategies
June 7, 2022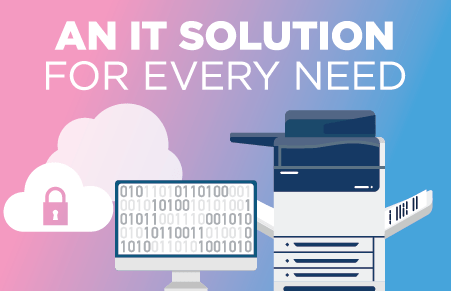 Organizations across non-acute healthcare, hospitality and other industries can benefit from a digital transformation that utilizes modern IT solutions. However, not all companies have the same IT needs, and they certainly don't have identical budgets.
Choosing the best IT strategy to meet a company's specific needs can be difficult. Organizations often don't have the expertise on staff to access current and future needs, or have familiarity with new products on the market. Provista can help. Its suppliers and service providers have the experience, knowledge and products to build the IT system any organization needs.
CONNECTING MEMBERS TO MODERN IT SOLUTIONS
The Provista IT Program gives members access to one of the broadest portfolios in the industry while delivering the best value on more than 180 IT-related products and services.
The ability to buy a variety of IT products, services and solutions at competitive prices lets Provista members optimize their IT purchases and maximize performance. Provista works with innovative and leading IT suppliers, including:
Xerox
GE Healthcare
SupplierGATEWAY
IBEX IT Business Experts
Genesis II Telecom
TEKSystems

END-TO-END SERVICES FROM ASSESSMENT THROUGH IMPLEMENTATION
Provista suppliers serve as trusted advisors to assess members' IT purchasing needs, then follow through with full consulting support, implementation and management. Provista also provides the resources to review the scope of a company's IT project to identify areas where members can save.
The proven solutions across the IT spectrum ensure all projects, no matter how basic or sophisticated, meet time and budget parameters. In addition, Provista's business relationships with the nation's most sought after and respected companies ensure high-quality IT products and services.
EXPERT CONSULTING AND GUIDANCE FOR PROCURING IT PRODUCTS
Provista members benefit from strategic consulting to create a roadmap that improves processes and utilizes new technologies. Regardless of the complexity of a member's IT initiative, Provista can provide a value-oriented solution.
Expert IT consultants can create an IT strategy to meet members' unique needs and business objectives, then source the products and services to get the best value. A member's participation level and volume tier enable savings on IT equipment, accessories and upgrades.
"The ability to buy a variety of IT products, services and solutions at competitive prices lets Provista members optimize their IT purchases and performance. Additional value and savings on IT products are available through the Provista Quarterly Promotions program.

Talk to Provista today to get started on your IT initiatives."