SERVICES & SOLUTIONS
Analytic Services

savings with the stats to back it up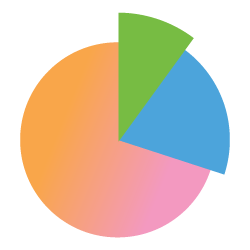 Want insight into purchasing and supply chain management? Through innovative technology and advanced analytical tools, Provista helps you eliminate product and service duplication, analyze potential savings and evaluate competitive purchasing behavior. Log into our member portal to view all of you purchasing data any time you want, 24/7. There are no barriers, no hoops to jump through, no hurdles standing in your way. That's the joy of doing business with us.
no guessing involved
Take the mystery out of your supply chain. With a variety of our analytics technologies, you will know exactly where you stand. Make better, more informed decisions about your products and spending.
Custom Analytics

Find answers to questions you might not even know you had. Whether it's ensuring you're connected to the right contracts or optimizing pricing.

Cost-Savings Analysis

Compare your current products and expenditures to our contract portfolio to reveal savings as well as product alternatives.

Benchmarking

Get a valuable look at your spend by comparing industry pricing benchmarks and reviewing historical trend performance.
video
DESIGNED TO HELP you SAVE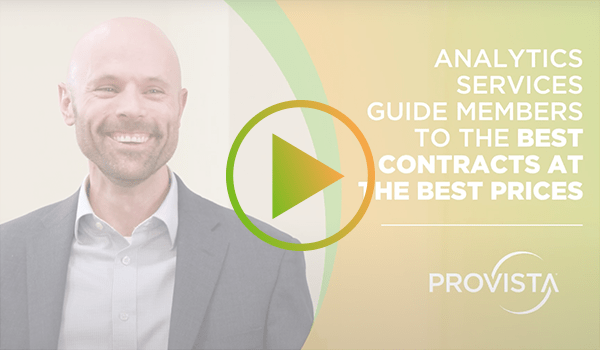 Analytic Services Guide Members to the Best Contracts at the Best Price
We have a range of analytical services that include self-service options and analytical advisers that work directly with our members to help them save on supply chain spend.
WATCH VIDEO
WHAT PEOPLE ARE SAYING
eliminating spend with custom analytics

"The custom analytics team has gone back and looked at a lot of our product categories, we have probably eliminated about 20% of supplier spend through different suppliers that we access to drive more products to our key suppliers."